In 2023, everyone is aware of what the term "social media" does and exactly how it operates. Power of Social Media is not restricted to its social media platforms like Facebook, Instagram, twitter, Youtube, Linkedin and others but social media is much more than its platform it is known for it's content and networking.
We are able to reach millions of people using social media platforms and communicate our ideas and new innovations. Connecting with others was a challenge prior to when social media became popular. When did it get created and then widely used, you're probably thinking? The first social media platform was launched in 2000, The first platform for social media to be launched in India was My Space which reached its landmark in 2004.
Others Social Media Sites like Facebook and Youtube have been in existence for a long time. Millions of people use the platform as a method of connecting with others from across the globe. The most well-known and rapidly expanding social media platform was TikTok which was founded in the year 2016 and by its end in 2018, billions of users were using the platform. In present, over 4.48 billion users use social media in the world and the average user uses 6.6 social media sites each month. The most popular platforms such as Facebook have more than 65.86 percent in their daily users log in to social media on a daily basis.
Social Media is utilised by all ages, but mostly between the ages of 15 and 45 individuals are more active on social media, as per the latest research. Today, brands are no longer dependent on traditional marketing strategies, but they are using Social Media Power to advertise their products and brands. Numerous brands became famous thanks to the aid the social media platform, and their marketing strategies.
We will look at which are the most popular brands that have gained fame through social media, and the lessons we could learn from these brands. So let's talk about it.
GoPro one of the best and most flexible cameras has an impressive total of 16.2 million Instagram followers, 2.23 million Twitter followers and more than 10.7 million Facebook fans and a well-known hashtag (#GoPro). Go Pro Launch in 2004 with its first waterproof camera. After constant marketing and thinking outside of the box. Go Pro will transform into a technology innovator and will become a renowned worldwide brand. We have all heard GoPro's famous slogan, Go Pro Be a hero, which motivates individuals to be heroes in their lives.
Here are a few instances from GO Pro Powerful Campaign
This campaign was introduced through Gro Pro during covid pandemic. The company that is primarily focused on outdoor activities changed its focus and urged consumers to celebrate the indoors as a great place to be. The company launched with the HomePro Challenge, and GoPro awarded creative home videos with cash. Power of Social Media had played a important role in this campaign
Go Pro and Red Bull campaign
Go Pro a camera business and Red Bull an energy Drink was an unbeatable combo and loved by people around the world. The alliance was formed in 2016. alliance permitted GoPro to offer point-of-view image technology to Red Bull exclusively. Here are a few instances from GO Pro Powerful Campaign. Power of Social media here also played a important role.
Spotify is one famous music platform targeting students and professionals who spent time online listening to music. Sportify have million of subscribers in Facebook and Instagram. Sportify have multiple marketing strategy to promote their business.
Freemium Model is the USP of Spotify
The freemium model is the USP of Sportify this freemium model attracts users. The freemium model is basically a piece of music with some ads in between. This Strategy works amazing for Spotify.
A Minimalistic App Interface
A Minimalistic App Interface
From Starting sportify have followed a minimalist approach in interface be it a app or chrome. Sportify app interface is really easy to use and navigation is easy.So Minimalistic app interface have played a virtual role in the marketing and generating a good customer experience 
 Nike is One other famous brand when we hear the word Nike the one thing come on our mind 'just do it' on of the most famous.
Bill Bowerman was a track and field coach, as well as one of the co-founders of Nike. In the mid-1970's, he began experimenting with his wife's waffle maker to design a better tread for running shoes. There are various marketing strategics Nike have followed like Nike Email marketing, Nike Marketing Mix the four P, Stay true to it's customer are the famous marketing strategies that make nike famous.
These are only few examples of Brand who understand that social media is a power nowadays and they are many more so
Let's now learn what we can take from their journey
Always think out of the box idea and never fail to experiment with your brand
Figure out your audience and know the best platform to reach them
Be creative with your campaigns and try to engage your audience
Always try to educate your audience about your brand or product.Never sell your product sell idea.
There are few Personality who also get famous from social media so let's us know about them and learn how they use social media as power. 
If we talk about people who got famous from social media one person always comes to mind BB ki Vines. BB ki Vines is a Youtube channel where Bhuvan Bam played a part where he talks with his friends and family. His famous video is Angry Masterji. He played different roles all by himself and now he gained more than 25 million subscribers on youtube. He is known for playing characters like Bhuvan, Banchoddas, Sameer Fuddi, Titu Mama, Bablu, Janki, Mrs. Verma, Adrak Baba, Mr. Hola, Papa Maakichu, Detective Mangloo, Dr. Sehgal and Babli Sir.
Sandeep Maheshwari is one of the motivational speakers and we all know him for his walk of speak and motivational speech.His is named by the one of the struggle millensation.He has also been featured in almost all the leading magazines, newspapers and television channels such as The Economic Times, Subhash Chandra Show, NDTV, India Today, CNBC-TV18, IBN7 and more. Right now Sandeep Mahaswaree have more than 27.7 Subscribers in youtube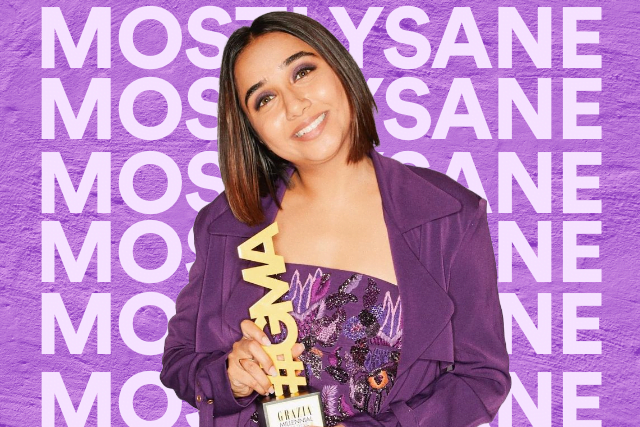 Prajakta Kholi is known for her Youtube channel mostly sane. She is a young india Youtube who's channel is based on daily life conversation. She is loved by many. She also know for her series called mismatch in Netflix. In February 2019 she was part of Forbes' list of 30 under 30 and in Outlook Business Magazine's list of Women of Worth[26] and Entrepreneur India's list of 35 under 35 along with winning Cosmopolitan's YouTuber of the Year award. Prajukta Kholi's recent subscribe in Youtube is 6.96 Millions. Power of Social Media help Prajakta Kholi in many ways
In conclusion, The Power of Social Media lies in its ability to connect, inform, influence, and mobilize individuals and communities. It has transformed various aspects of our lives, from communication and marketing to activism and social change. Harnessing this power responsibly can lead to positive outcomes and contribute to a more connected and informed society.