New Batch Will be Start Soon Join Our Upcoming Master Class.
Content Writing Course In Kolkata
Job Guarantee Program
Finding Content Writing Course in Kolkata to Enhance Your Writing Skills & Start Your Career in Content Writing? Take Your Writing Potential to Next Level with W3 Web School Content Writing Course in Kolkata – An Ultimate Course That is Designed Unlock The Full Potential of Your Wordsmithing Abilites.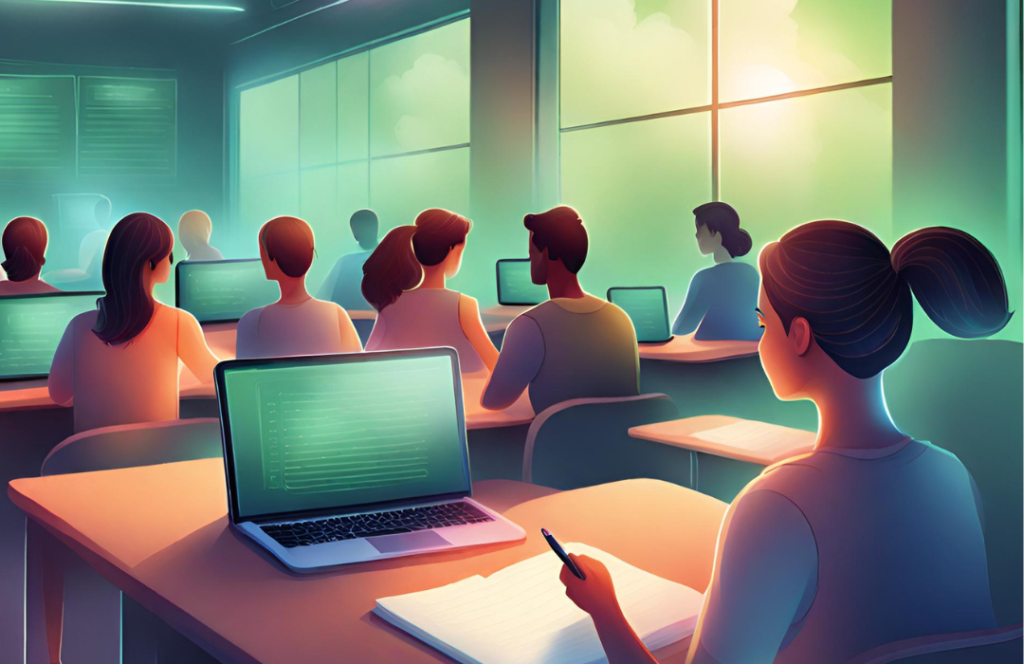 W3 Web School is Introducing
The Finest Content Writing Course in Kolkata
Are You Passionate in Writing & Want to Learn The Art Of Words? Imagine Getting An Organized Course That Take You From A to Z of Content Writing & Unlocks Your Full Writing Potential, That Too With Placement Assistance & Career Support.
Now It's Possible with W3 Web School Job Oriented Content Writing Course in Kolkata. It's The Ultimate Source to Learn Content Writing From Scratch, With Basic to Advanced Concepts, Case Studies & Assignments.
W3 Web School is Setting New Standards in Terms Of Providing Career Oriented Courses with Quality Training, Practical Approach & Great Job Opportunities. This Content Writing Course is a Complete Package Where A Beginner Can Learn From Scratch & Get Great Job Opportunites to Start With.
What is a Content Writing?
A content writing course is designed to help aspiring writers develop their skills and master the art of writing for the web. The course covers various aspects of content writing, including research, planning, drafting, editing, and publishing. It also teaches writers how to create content that is engaging, informative, and optimized for search engines.
Who Can Benefits from learning this Course?
This course is ideal for anyone who wants to learn how to create quality content for the web. Whether you are a blogger, marketer, or copywriter, this course can help you develop your writing skills and stand out in a crowded digital landscape.
What Will You Learn in this course?
You will learn how to write different types of content, such as blog posts, articles, social media updates, and product descriptions etc. You will also learn how to conduct research, identify target audiences, and use keywords to optimize your content for search engines. The course will teach you how to create compelling headlines, craft effective calls to action, and measure the success of your content.
Advantages of Taking a Content Writing course
There are several advantages in this course including:
Improved Writing Skills: The course will help you develop your writing skills, making you a better writer overall.

Better Job Prospects: With the demand for quality content increasing, enrolling in this course can improve your job prospects and open up new opportunities.

Increased Visibility: By creating optimized content, you can increase your visibility online and reach a wider audience.

Greater Confidence: With a better understanding of content writing, you will have the confidence to create quality content that resonates with your audience.
Why should Join in this learning Course?
This course can help you to:
Understand the Basics of Writing: The course will give you a solid understanding of the basics of writing, including grammar, punctuation, style, and tone.

Develop Your Writing Skills: The course will enable you to sharpen your writing skills and learn how to write compelling content that engages your audience.

Learn SEO Techniques: Writing for the web requires an understanding of search engine optimization (SEO). A content writing course will help you to learn the latest techniques and practices to create SEO-friendly content.

Get Hands-on Experience: A good content writing course will offer you practical exercises, assignments, and projects to help you apply what you've learned and get hands-on experience in writing different types of content.

Build a Portfolio: One of the biggest advantages of joining a content writing course is that you can build a portfolio of your work. A portfolio can help you showcase your skills and demonstrate to potential employers that you have the skills they're looking for.
What Can You Expect from pursuing a Content Writing Course?
Here are some of the topics that you can expect to learn from this course:
Introduction to Content Writing: Learn about the different types of content, the purpose of content, and the importance of a content strategy.

Writing for the Web: Learn about the best practices for writing for the web, including the use of headings, subheadings, bullet points, and lists.

SEO Techniques: Learn how to write SEO-friendly content, including keyword research, on-page optimization, and link building.

Content Marketing: Learn how to create a content marketing plan, including defining your audience, creating a content calendar, and measuring your results.

Editing and Proofreading: Learn how to edit and proofread your content for errors with clarity, and effective way.
What You'll Learn in Our
Content Writing Course in Kolkata?
Introduction to Content Writing
What is Content Writing
Rising Popularity of Content Writing
Reasons to Make a Career in Content Writing
Web Hosting
How to Purchase a Domain
How to Buy Web Hosting
How to integrate web hosting & domain
Fundamentals of Content Writing
Language and Tone
Grammar
Plagiarism
Research
Readability
SEO Optimization
British/American English
Plagiarism
What is Plagiarism?
Types of Plagiarism
Why and how to avoid Plagiarism?
Google's guidelines
Plagiarism checker tools (Free and Premium)
Article & Blog Post Writing
What is an article and blog post?
What makes a great article?
Types of blog posts
How to write a blog post?
Using stock-free images and where to find
Guest post writing
How to do content research?
Writing catchy headlines
Editing & Proofreading
Difference between editing and proofreading
Importance of editing and proofreading
How to edit and proofread content?
Best editing and proofreading tools
Web Content Writing
What is web content?
Elements of web content
Trust factors and social proof
How to write content for websites?
SEO Content Writing
What is SEO-friendly content?
Elements of SEO Content
Keyword Research
Types of keywords
Keyword selection
How to write SEO-friendly content?
Landing Page Content
What is a landing page?
Landing page vs web pages
Key elements of a landing page
How to write landing page content?
Importance of effective content on social media
Varieties of social media content on different platforms
Ideal engagement rate
Must know social media statistics
Tips for writing great social media content
Product Description Writing
Introduction
Good vs Bad Product Descriptions
How to write good descriptions?
FAQ Writing
Basics of FAQs
Benefits of FAQs on the website
Dedicated FAQ page vs page-wise FAQs
How to write FAQs?
Technical Writing
What is technical writing?
Role of technical writing
Characteristics and components
Formats of technical documents
Writing style and approach
Press Release Writing
What is a press release?
Types of press release with examples
How to write a press release?
Press release submission sites
Case Study Writing
Case study introduction
Sections in a case study
Benefits of a case study
How to write a convincing case study?
Professional Email Writing
Types of emails
Format and structure of emails
How to write professional emails?
Email writing mistakes to avoid
B2B vs B2C Writing
Difference between B2B and B2C Writing
Writing style and approach
Product Review Writing
What are product reviews?
Benefits of writing product reviews
Types of reviews
Writing style and approach
Best Content Writing Tools
Practical tutorial of 10+ tools
Career in Content Writing
Full-time jobs
Freelancing
Affiliate marketing
Blogging
Ghostwriting
Freelance Writing
Introduction
Benefits of freelancing
How to find your niche?
Create content writing portfolio
How to start as a freelancer and find high-paying projects?
Top freelance sites
Keyword Research
What are Keywords
What is the importance of Keywords
What are the types of keywords
How to conduct keyword research
Keyword research tools
How to use Keyword Research Tools
What Our Learners Are Saying!
I had an amazing experience in learning Content Writing Course from W3webschool. It has good content coverage and the support team is up to the mark and very cooperative.
This content writing course though it was a short term course of 6 weeks it was very informative and covered all the main aspects of content writing. The course is good start for a complete fresher in the field to understand the concept of what content writing is all about and how to approach it. The course material provided was also very lengthy and detailed one which can be used for guidance in the future
Ankit Sir is just superb! he is a wonderful soul and most importantly the right person to learn content marketing from them Thank you so much.
Content Writing Course In Kolkata FAQs
What will I learn in a content writing course?
Content writing courses typically cover topics such as writing for different platforms, SEO (Search Engine Optimization) techniques, grammar and style guidelines, and strategies for creating compelling and marketable content.
Who can benefit from a content writing course?
Content writing courses are beneficial for individuals looking to start a career in writing, marketing professionals, entrepreneurs, and anyone interested in improving their writing skills for online platforms.
What If I miss a class?
No worries at all. We make sure that your learning is never hampered. Hence, we provide recordings of all classes. You can also access other learning resources, such as videos, PDFs, and written materials, to help you enhance your knowledge. So, why wait? Register now, and learn content writing in Kolkata for a successful career.
How will I pay the course fee?
We accept Cheque, UPI, Cash. You can pay us through any of these payment methods. and also you can Pay By Easy Installment.
What if I want to ask a question while I'm in my home?
You can ask any questions anytime to our faculties. Our faculties provide you with 24×7 phone and online support.
I have more queries.
If you have more queries about our Digital Marketing Course, please Call Us at 8017270445.